Hello friends.
After reading
this Rookie article
, I got inspired. Like, really inspired. Enough to change my whole blog and what I do with it. Nothing radical. But that's why I've not been around for a while, in case you were wondering.
So far, I think I've created four different blogs, and I always get the same problem: I run out of things to say, and then I'm just downright annoying. But for some reason, I realised there's no need for me to post something every day. Some of my favourite bloggers post about three times a month, but when they do, my life feels complete. And it is for this reason, that I commit myself to being uncommitted.
The Kate I fell in love with. source
Now, back to Kate Nash. I've been a fan of her since her first album, Made of Bricks. Her look and sound was completely different to how they are now, and for some reason it made me feel weird and happy.
I felt weird because I loved '07 Kate Nash. She was literally everything I wanted to be. At the time I was only 11, so I didn't get the true meanings behind her songs, but when I listen to them now, I do. For example, Mariella. It's about a girl who doesn't care what others think of her, wears black (cos it looks mysterious) and talks to herself. Most importantly, it's one of my favourite songs ever.
In an interview, Kate said that she changed her look because she wasn't taken seriously before. This made me kinda angry, I mean, WHAT ABOUT MARIELLA? SHE DIDN'T CARE?!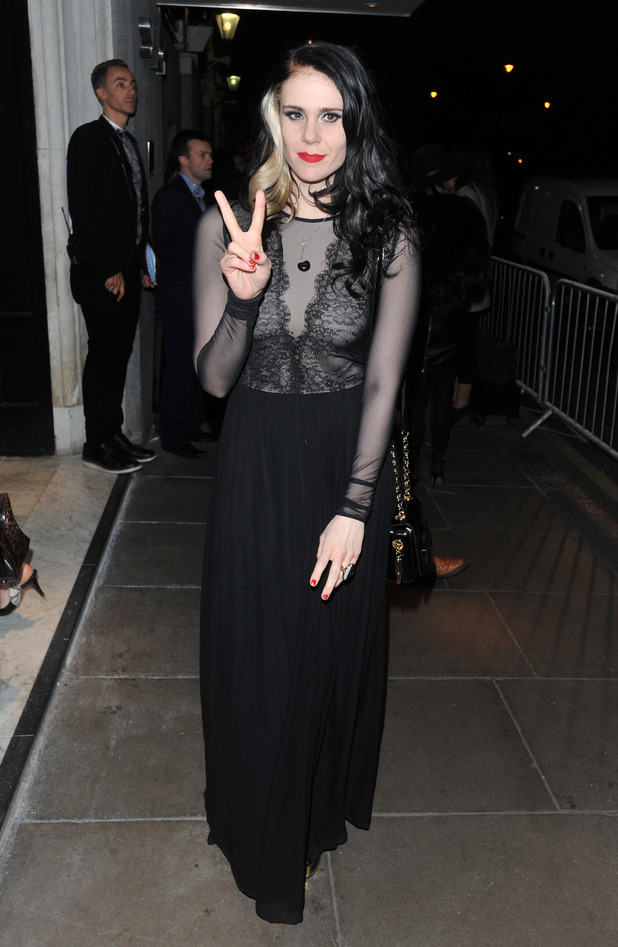 But she also said that it was just part of growing up. Maybe she'd always wanted to be a kick-ass rockabilly punk awesome lady, and it's taken her this long to get the confidence to do it. That is where my happiness comes from. For she is back with a vengeance. She has inspired me to embrace myself a little bit more, I guess. I kinda feel embarrassed to like certain things or wear certain clothes, or even to write on my blog. But I'm trying to care less about what other people think, and just get on with my life. Because you've only got one. Or nine, I forget,
SO, after that crazy, heartfelt, emotional rant, I bid you farewell. See you on the flip side. And if you have actually read all this, you deserve a knighthood or something.
R.